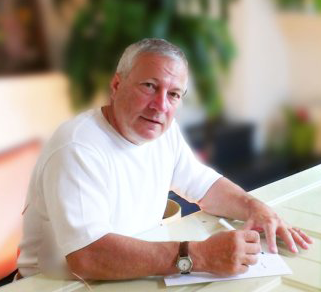 Steve Botuchis
My name is Steve Botuchis and I was born and raised in Cincinnati, Ohio. Until a couple of years ago, most of my adult life was spent in sales and marketing. I am an avid golfer with an 11 handicap but, until recently, playing golf was difficult for me. From early childhood I was constantly afflicted with severe neck and shoulder pain. I consulted orthopedists, neurosurgeons, and any other doctor that might be able to relieve the pain. They told me there was nothing they could do.
In my mid thirties, I decided to explore alternative methods. This led me on a long journey to where I am now. The journey continues. I am now a licensed massage therapist, a certified bio-energitician, and a practitioner of various energy protocols and have recently become a strong advocate of the Emotional Freedom Technique (EFT).
Over the last nine years, I have worked with thousands of clients treating just about any ailment you can name. Typical physical ailments include stomach aches, headaches, shoulder pain, skin rashes, hormonal problems and many others. For the last two years I have worked extensively with athletes of all ages. I have used EFT to improve the performance of gymnasts, basketball players, girl's high school fast pitch softball players, recreational golfers and tournament caliber golfers. While I haven't kept formal numbers, I would estimate an 80% success rate. That's pretty good. As you might expect, those clients who practiced their sport and were consistent with their application of EFT tended to show the most improvement.
My passion and love for the game of golf has inspired me to work with more and more golfers over the past year. The results have been outstanding. Now I want all golfers to share the benefits of EFT. This is why I wrote Better Golf with EFT. Investing as little as ten minutes a day applying EFT can provide you with a more relaxed and tension free swing and renew your enjoyment of the game.
Steve's Special Offer for YOU
Order "BETTER GOLF WITH EFT" today for just $12.95 and I'll send you a free copy of "Be Happy and Become a Better Golfer".
This special report is usually $5.95 but you'll get it free with your order. Learn practice techniques and strategies that you can use immediately. Also included are dozens of specific EFT phrases that will fast track you on the road to becoming a happier and therefore improved golfer.
You get the book "Better Golf with EFT" and a copy of "Be Happy and Become a Better Golfer", all for just $12.95... that's less than the cost of a dozen golf balls to enter a new world of golf confidence.
Click your preferred store/method below to get your copy of 
Better Golf with EFT
.